Business Overview
Welcome to Sky Harbor Aviation
NORTH FLORIDA's LARGEST FBO
Courtesy Cars and Vans
Hertz Rental Cars On-site
Pilot Supplies
Comfortable Pilot Lounge
Quiet Snooze Room
High Speed Wireless Internet
Gourmet Catering
Discounts at Hotels and Restaurants
Recommendations on Local Attractions
Located at Jacksonville Craig Field KCRG

Sky Harbor Aviation -- your Jacksonville FBO for convenience, full-service and those important extras that make a difference to crew and passengers. Both for locally-based and transient aircraft, Sky Harbor offers a full range of aircraft and crew services.
Convenience: CRG is the closest field to downtown -- only 10 minutes away. An easy drive to anywhere in the metro area. It's also the closest field to Alltel Stadium. -- a quick 15 minutes away. Hungry passengers? We even offer gourmet catering.
Full-Service FBO: Fuel discounts, self-serve fuel 24/7, WSI Pilotbrief II computerized weather, and overnight hangar space are waiting for you at Sky Harbor. Plus an FAA certified repair station and a full-service avionics facility are right here.
Special Crew Services: From courtesy cars and Hertz rental cars to discounts at local hotels and restaurants, Sky Harbor pays attention to crew comfort too, as well as aircraft services. A relaxing pilot lounge and a peaceful snooze room are at the ready. And of course big screen TV and high speed wireless internet are part of Sky Harbor's services.


Sky Harbor Aviation
ARINC: 129.35
Phone 904.641.8555
Email: info@skyharboraviation.com
Services Offered
Count on Sky Harbor personnel greeting you with a big welcome.
That's just the beginning; we're ready to assist you with a variety of pilot and crew services to make your stay in Jacksonville a very pleasant experience. Need a hotel room? We'll make the arrangements -- maybe even with a discount too! Hungry? Not a problem. We'll make reservations for you at your choice of great Jacksonville restaurants. Interested in checking out the local area? We have a extensive list of area attractions and interesting things to do during your visit. We'll even deliver a rental car right to your aircraft. And if your stay is a short one, you'll enjoy the quiet snooze room, big-screen TV, private pilot lounge and high speed wireless internet service. Your comfort and convenience are an essential aspect of Sky Harbor's focus. Here's a brief list of what you can expect:
Photos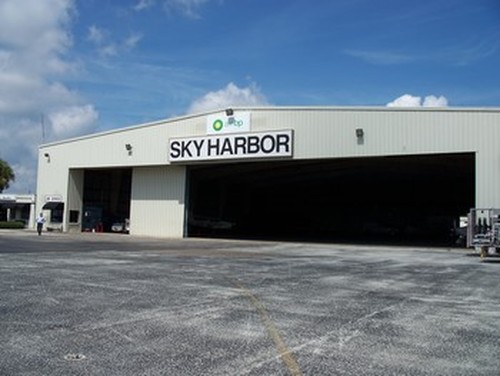 Hangar Space for Transient Aircraft, One night FREE! with 250 gallon fuel purchase.

Ramp Side Car Service for Passenger Convenience

Call us at (904) 641-8555 to have a HERTZ Rental Car delivered right to your aircraft.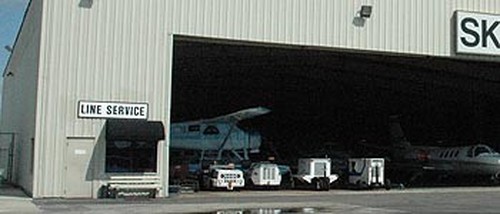 We know you need more than just fuel at your preferred FBOs. Sky Harbor provides that -- and more.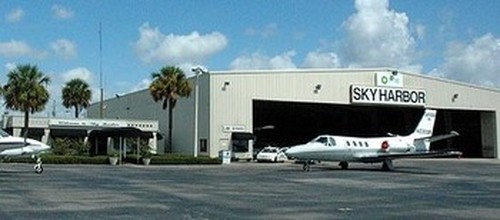 Sky Harbor Aviation ARINC: 129.35 Phone 904.641.8555