Business Overview
Finally….a choice in Lexington. After many years of not having a choice for your FBO needs in Lexington, Kentucky Air 51 has answered the call of corporate and general aviation that utilizes Blue Grass Airport. Air 51 opened its new state of the art $3 million dollar facility in April of 2008 and has steadily gained market share consistently growing to 37% in less than 10 months time. Air 51 has accomplished this feat in an uncertain economic time by providing a mixture of five star service, in a pilot friendly facility coupled with the best pricing available in Lexington. "We believe in treating in the customer as we would want to be treated if we were visiting Air 51 – our version of the Golden Rule. It is with this mindset that all of our staff greets every arriving aircraft and our success in our first year of operation proves that it is a winning combination." states Dave Kucko – General Manager of Air 51. Many of our customers have shared their experiences at Air 51 on web sites such as Fltplan.com and airnav.com and Air 51 has been named FBO of the week twice by Avweb.
You'll find not only the industry standard range of services available at Air 51 such as flat screen TV's, plush & luxurious facilities for your passengers and crew, but also a 4,000 sq ft portico for loading and unloading your aircraft out of the weather and a 2008 Porsche Boxster convertible for a crew car!!!! Air 51's line service is equipped with all new GSE equipment to service your aircraft, including new 2008 fuel trucks providing Shell fuel and a 2008 Deice truck capable of delivering both Type I and IV fluids on those cold wintery Kentucky days. Our Line Service Technicians are trained using the NATA Safety 1st program and consist of a staff with many years of experience in aircraft servicing as well as customer service training. Air 51 can provide heated hanger accommodations in our new 10,000 sq ft attached hangar. Many of the largest national fractional and charter providers have already made the switch to Air 51 as their preferred provider in Lexington, as well as Air 51 being awarded the US Government contract fuel provider for Blue Grass Airport through October 2012.
Air 51 derives its name from the P-51 mustang "Hurry Home Honey" - the pride and joy of one of its owners – Dr. Joe Richardson. Honey, as we like to call her, can be seen flying cover over Blue Grass Airport on many a summer night and we would love to give you a personal close up look of her the next time you are in Lexington.
As the Horse Capital of the World, Lexington is familiar with receiving many dignitaries and VIP's from the world over and Air 51 stands ready to provide a discreet VIP experience for any size aircraft up to a 747. With rampside Limo and rental car service, to secured VIP aircraft parking we can provide you with a service experience not seen in Lexington in a very long time. In 2010, the World Equestrian Games will visit Lexington for the first time. In fact, this is the very first time that these games have been held outside of Europe and Air 51 and Blue Grass Airport are preparing for this world class event.
Located directly across from Keeneland Racecourse and within an hour of Churchhill Downs, Air 51 and Blue Grass Airport are the perfect location to schedule your arrivals and departures for these events, offering a better overall value and less congestion than at Standiford or Bowman Field in Louisville.
So, the next time your schedule brings you to the central Kentucky region please give Air 51 a try and I'm sure you'll agree with what everyone else is saying about the newest thoroughbred at Blue Grass Airport.
Photos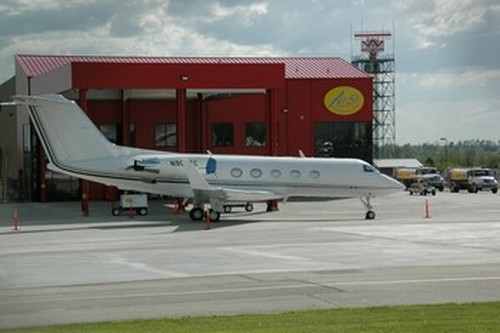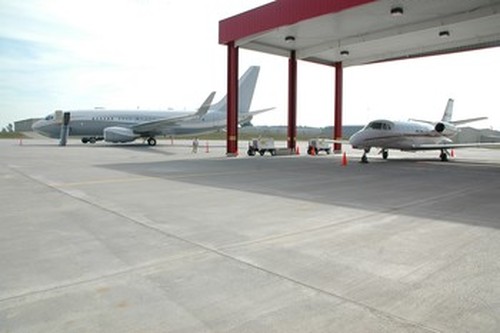 Load / Unload out of the weather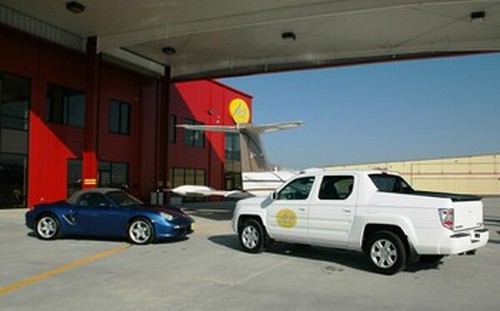 Air 51 Crew Cars - 2008 Porsche Boxster!!!!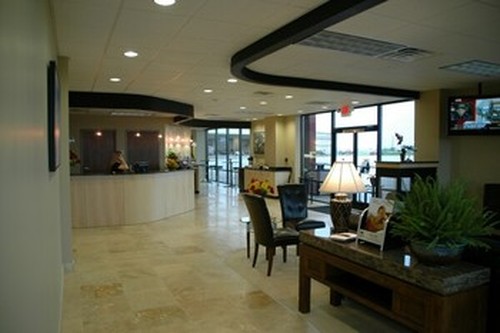 Air 51 Lobby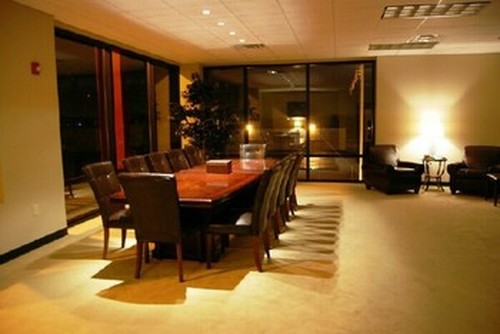 Air 51 conference room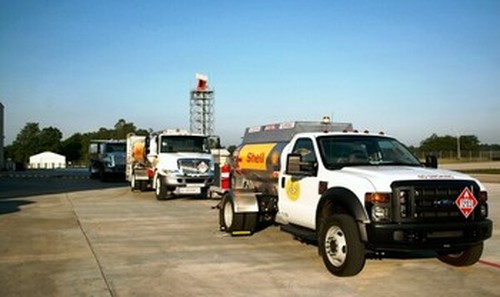 All new equipment!!!
Can't miss the bright red building!!!
Our very own P-51 "Hurry Home Honey"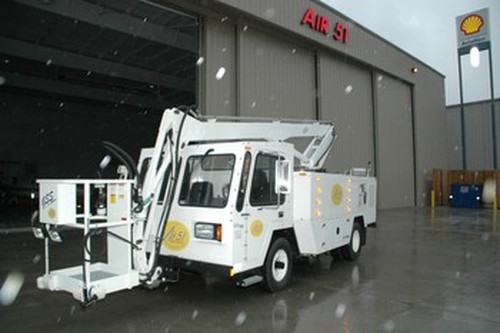 Let it snow...let it snow....