Business Overview
Wilson Air Center Memphis is a full-service FBO that has continued to set industry standards since opening in 1996. Wilson Air Center has been named the #1 FBO Chain for the 14th time by Professional Pilot Magazine PRASE Survey and the Memphis base has been voted in the Top 5% of FBOs in the US by AIN's 2021 FBO Survey. Ask that of any other FBO!
The only FBO open 24/7 at Memphis Int'l, Wilson Air Center Memphis will keep you dry in the rain with the 26,000 square foot canopy; one of the largest in the world. With hotel style aircraft concierges to see to your every detail and a newly renovated lobby, why would you choose any other facility?
Come see why Wilson Air Center is "The Plane Best!"
Services Offered
Open 24 hours a day
CAA Provider at KMEM
Newly Renovated Lobby
Enterprise Rental Cars on site
Comfortable Pilot's Lounge
Business Center
VIP Lobby for the discreet traveler
Courtesy shuttle within a 7 mile radius
Courtesy Cars
Hotel Style Aircraft Concierges
NATA Safety 1st Line Technicians
Photos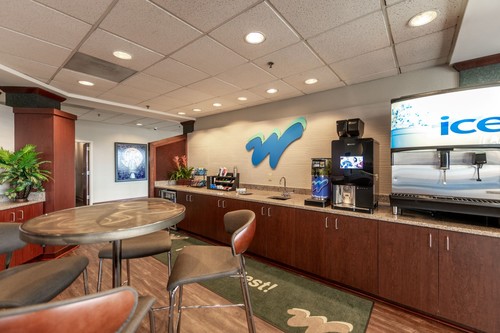 Coffee Bar and Refreshments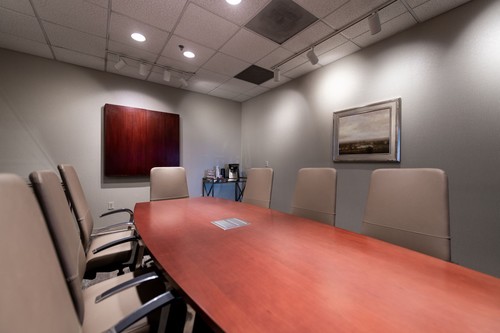 Executive Conference Room
State-of-the-art Flight Planning Rom
Aerial View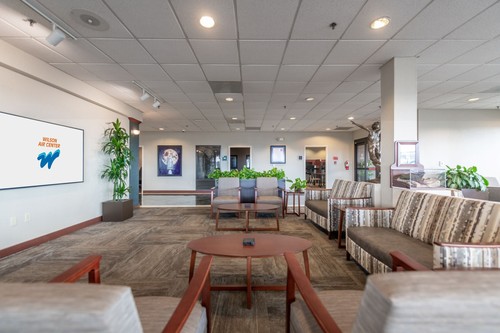 Newly Renovated Lobby