Business Overview
Our facilities offer a full array of first class services related to private air travel such as: Fuel, Parking, Customs and Immigration, Private Charters, Catering Service, Ground Transportation for Crew and/or Passenger(s), and Complete Concierge Services (Car rental, Hotel, Dining and Excursion Reservations, etc…)
Our Airport´s hours of operation are from 6 am (1200Z) to 8 pm (0200Z) but in case you need to arrive/depart later/earlier than the official schedule we can arrange an extension of services, we just need to know before 6 pm (0000Z) in order to coordinate the flight with the authorities.
*At MMSL Tips or Gratuities are not allowed*
For the fifth consecutive year Cabo San Lucas International Airport (MMSL) has received the FltPlan Pilots' Choice Award for being the best FBO with the highest standards in providing quality handling service in all of Mexico.
For handling requests please contact us by email and we´ll answer your email(s) in a timely fashion.
Please feel free to contact us with any questions, and we look forward to hearing from you soon.
Services Offered
Handling- Processed Immigration and Custom forms, Landing permit, Flight plan, and Mexican Apis
Marshaling, parking, blocks and tie down services
Towing, 3 lektros 40,000/ 75,000/ 120,000 pounds, truck Boeing 757 and similars, conveyors and ladders.
AvGas 100LL, Jet fuel and prist (over the wings and single point service), 3 fuel trucks Jet A (14,000L, 13,000L) AvGas (4,000L) Competitive fuel rates
Security 24hrs. (Airport is fenced around the whole perimeter)
Hangar (VIP) Space Available (32,000 sq. ft./ Capacity for a B737)
We can arrange handling for any flight in Mexico
Photos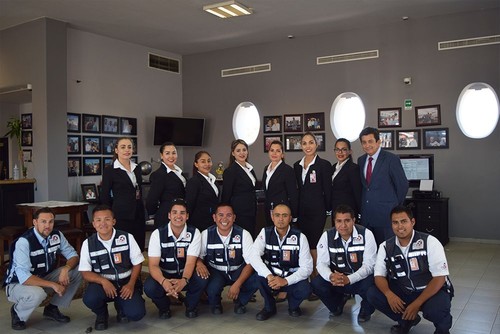 2016 MMSL Team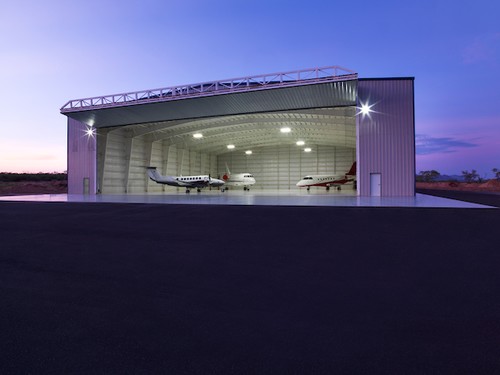 VIP Hangar 32,000 sq. ft.
Professional Transportation Service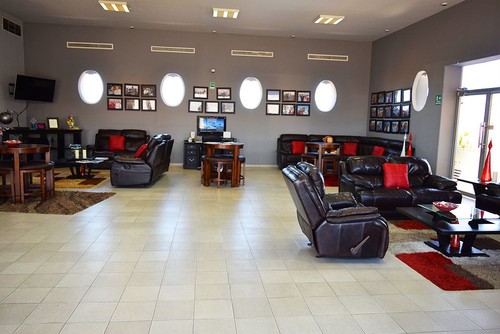 FBO Lounge