Business Overview
Established in 1979, Arlin's Aircraft Service, Inc. lies in the shadow of the Bridger Mountain Range just outside of Bozeman, Montana on Gallatin Field, (now known as Bozeman Yellowstone International Airport at Gallatin Field). As one of the longest established full service Repair Station/FBO's in the Northwest, we offer fuel, maintenance, and a convenient location. Arlin's facility hosts a spacious passenger lobby, conference room, flight planning room, pilot's lounge and all the essential amenities.
Arlin's ARINC 123.5
Unicom 122.95
BZN Tower 118.2
BZN Ground 121.8
BZN ATIS (406) 388-4882 135.425
BIG SKY APPROACH 118.975/119.55
SLC Center 132.4
Arlin Wass has been in the aviation community since graduating from the Helena Aeronautics School in 1954. After completing his schooling, he worked at Gallatin Field, (now known as Bozeman Yellowstone International Airport at Gallatin Field) as an A&P. In 1979, Arlin started Arlin's Aircraft Service, Inc. Arlin operates his FAA certified repair station (#QM5R150N) from a 10,000 square foot hangar with direct access from the ramp. As a Cessna Service Center, Arlin's is well equipped to perform major and minor maintenance functions on most piston and turbine powered aircraft.
Our photo gallery of Air Force 1's visit to Bozeman, Montana.
http://www.arlins.com/af-1.html
Services Offered
Line Service
No Minimum Purchase, No Handling Fee
Quick Turn
Jet A w/Prist
Full/Self Service 100LL
Heated Hangars
Aircraft Towing and Pushback
GPU (Mobile AC and DC)
Baggage Handling
Lavatory Service
DeIce (Heated Type I)
TKS/Alcohol
Oxygen/Nitrogen
Aircraft Parking and Tiedowns
Helipad
Aircraft Grooming
Planeside Vehicle Pickup/Drop Off
Customer Service
Transportation and Lodging Arrangements
Catering
Crew Car
Executive Conference Room
Complimentary Coffee and Ice
WSI Pilot Brief PRO
Wireless Internet Access
FSS Phone
Pilots Supplies
Aeronautical Charts and Publications
Satellite TV, DVD Player and Blu-Ray Player
Showers Available
Computers with Intenet Access
Photos

Arlin's Aircraft Service, Inc.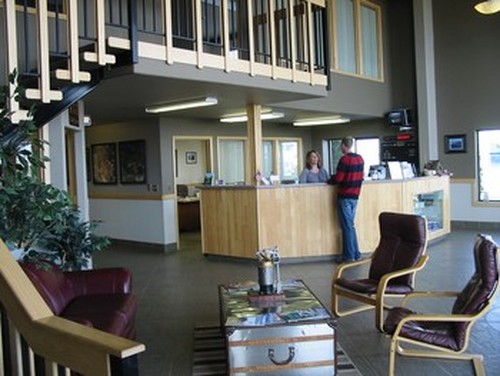 Front Desk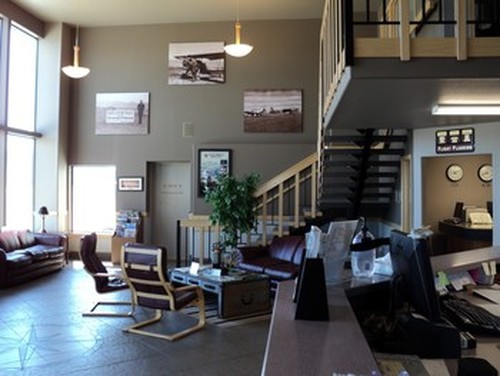 East side of the lobby after the remodel
West side of the lobby after remodel.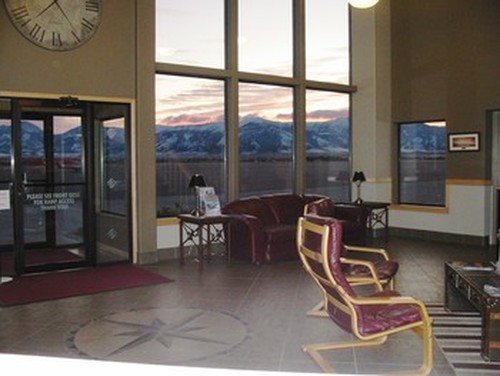 Sunrise over the Bridgers
Our Kitchen after the remodel
Our conference room.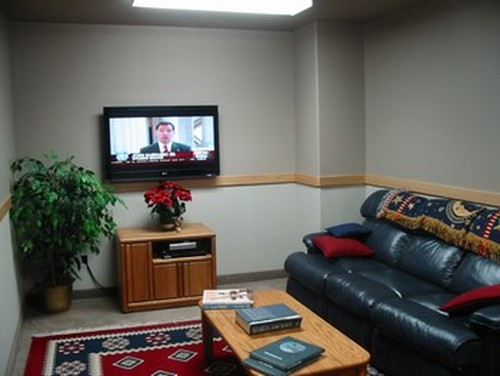 Downstairs TV Room.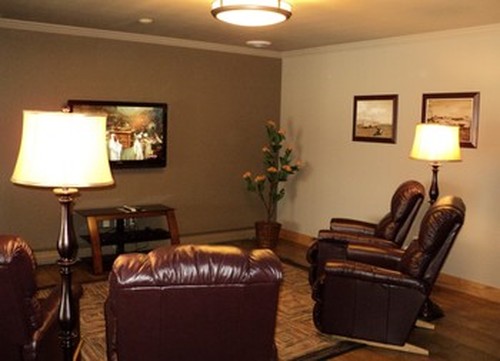 Upstairs TV Room.

A little "photoshop" magic