Business Overview
AvFuel/H-18 is the latest addition to the FBO network in the city of Montreal, Canada and the largest on the South shore off the island. Located at Montreal/St-Hubert airport (CYHU), 15 minutes from downtown Montreal. Our facility offers all the amenities you need for your planes, crews and passengers at the lowest cost 24/7.
Our fuel farm has a capacity of over 45,000 U.S. gallons of JET-A1 fuel and we can deliver it to your plane with one of our new fuel trucks. Recently, we added a state of the art pilot lounge/rest area to our building and we have conference rooms available for meetings.
Our heated hangar is the largest available on the field and in the area with a door clearance of 140' x 48' guaranteeing a spot for your plane (long or short term) during the upcoming harsh northern winter of Quebec. Our personnel are highly qualified and ready to work on any type of plane, from a single engine piston aircraft to the largest executive jet as well as midsize commercial carriers.
No matter your type of asset, you will get the H-18 red carpet service.
We are located at the threshold of runway 24R by taxiway Juliett, adjacent to Pratt&Whitney Canada's engine factory, allowing lots of savings on taxiing time and jet fuel burn for you. Our staff is looking forward to working with you for any of your needs, whether it is booking hotel rooms for your passengers and crews, car rentals/limo service arrangements, catering orders, aircraft refuelling, aircraft maintenance, aircraft lavatory servicing, de-icing fluid application, anti-icing fluid application, need for ground power/airstart unit or assistance with Canadian customs (CBSA available 24/7 for sports and entertainment charter service).
Our staff includes 10 certified U.S. TSA (Transportation Security Administration) screeners providing passengers screening for U.S. bound charter flights. We also have office space available for short and long term rents with a secured parking for over 100 cars. Come try our FBO, you will see the difference; our team is looking forward to greet you at our new location.
Services Offered
HANGAR RENTAL - SHORT & LONG TERM (40,000 SF)
RAMP PARKING (200,000 SF)
GROUND HANDLING ALL TYPES OF AIRCRAFT
FUELLING DEICING - TYPE 1 & 4
FBO LOUNGE & OFFICES
CONFERENCE ROOMS
PILOT ROOMS
RED CARPET SERVICE. ALWAYS.
Photos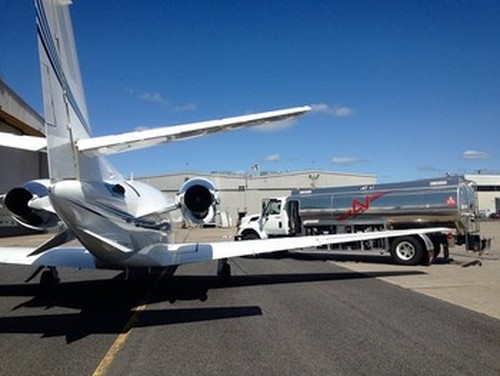 FUELTRUCK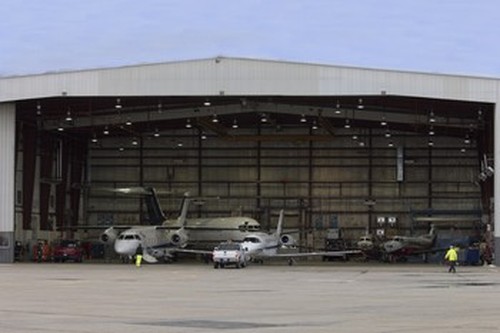 HANGAR CAPACITY
PROXIMITY TO DOWNTOWN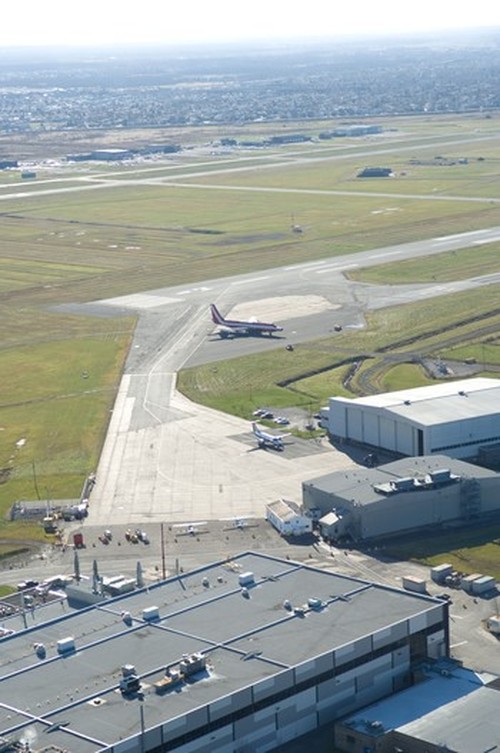 LOCATION ON FIELD. THRESHOLD 24R, TAXIWAY J