Business Overview
The Cleveland Jet Center is a full service, locally owned Fixed Base Operator (FBO) located at The Cuyahoga County Airport (KCGF). Many Corporate flight departments and charter companies choose The Cleveland Jet Center and CGF due to its competitive fee structure, access to the suburbs and downtown Cleveland while avoiding downtown traffic. We are proud to say we serve a wide range of aircraft from single engine piston aircraft to Global Express. With our fleet of Cadillac crew cars, cafe, gym and deluxe pilots lounge we are the hidden gem in Cleveland! Our goal is to make sure every aircraft that arrives at The Cleveland Jet Center has a seamless experience from touch down to take off!
Services Offered
Easy in·Easy out
30,000 SF of Heated Hangar Space
Direct Ramp Access
NATA Safety 1st Certified Staff
Fitness Center with His/her Showers
Cadillac Crew Car Fleet
Rental Cars on Site
Bravo Rewards Program
Luxurious Lobby & Well Stocked Cafe
Pilot Lounge with Massage Chairs
Executive Conference Rooms
And so much more!
Photos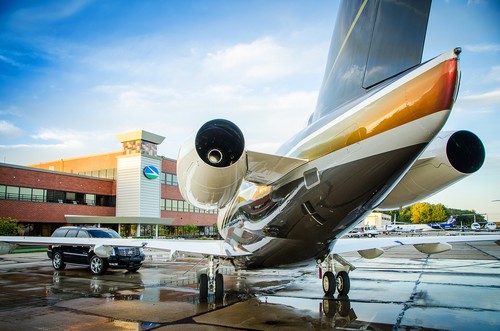 Cadillac crew cars and full rental car availability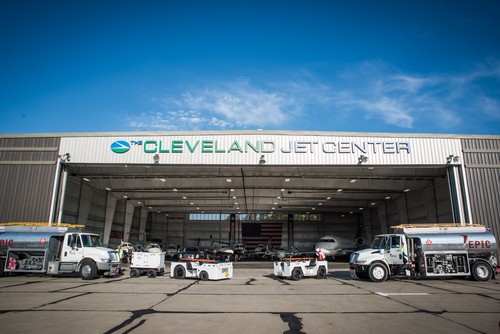 Our 30,000 Square Foot Heated Hangar

The entrance way greets your guests
Luxurious lobby and well stocked cafe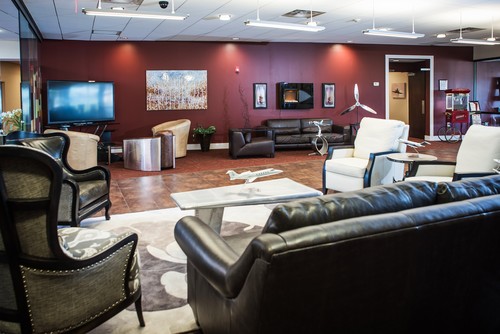 Catch up on news, sports and more while enjoying freshly popped popcorn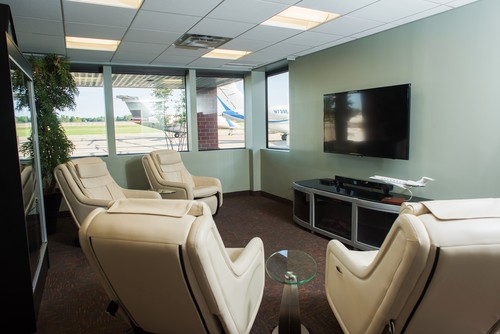 Our Pilot lounge complete with massage chairs and private resting rooms
Pilot flight planning office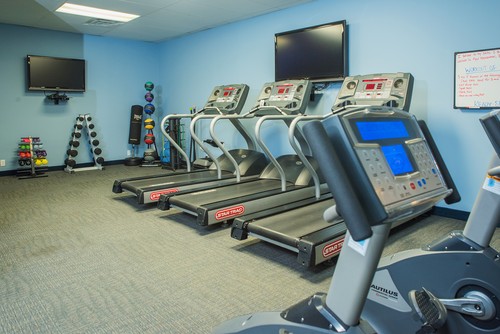 Complete fitness facility - the cardio machines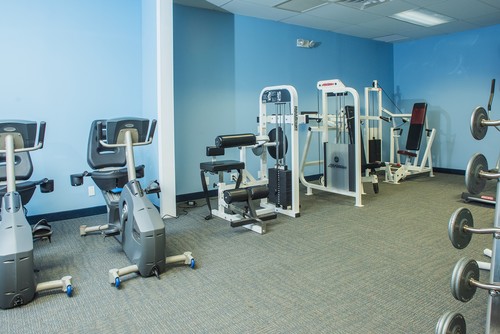 More fitness...free weights and nautilus machines
Gorgeous restrooms and shower facilities