Business Overview
Advanced Jet Center is "Kansas City's Premier FBO".
Other FBOs may claim to be Kansas City's premier FBO, however Advanced Aviation's 14 years of tradition are hard to beat. We are dedicated to providing exceptional service to exceed your expectations. While we might not have the largest facility like the big chains or the lowest fuel prices, we provide a combination of both along with unbeatable service. We'll take the time to get to know you and your aircraft's needs. And not to mention we have the fastest quick turn in the Midwest! We are American owned and operated right here in New Century. With professional concierge service to ensure every detail and every expectation are exceeded, it won't take long to notice the Advanced difference.
Services Offered
.NO RAMP FEES!
.Concierge Service
.FAST and EASY Quick Turns
.Most Discount Fuel Programs Accepted
.Daily Fuel Specials
.On-Site Hangar
.Crew Car and Limo Reservations
.Rental Cars
.Discount Hotel Rates
.Passenger Lobby
.Pilots Lounge
.Wireless Internet Access and Flight Planning
.Catering
.Coffee, Ice, and Newspapers
.Ramp and Tiedown
.Aircraft Maintenance and Parts Sales
.Avionics Service
.GPU, LAV Service, Oxygen Service
.Fresh Warm Cookies
.Conference Room
.Kansas City famous BBQ, Beer and Coffee available.
Photos
Comfortable Passenger Lounge
Relaxing Lobby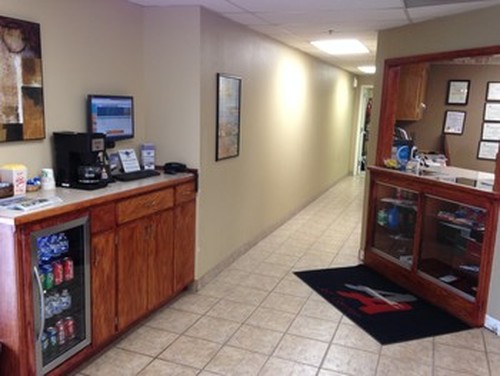 Refreshments and Cookies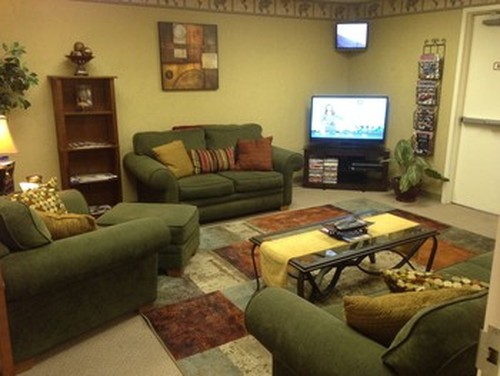 Pilot Lounge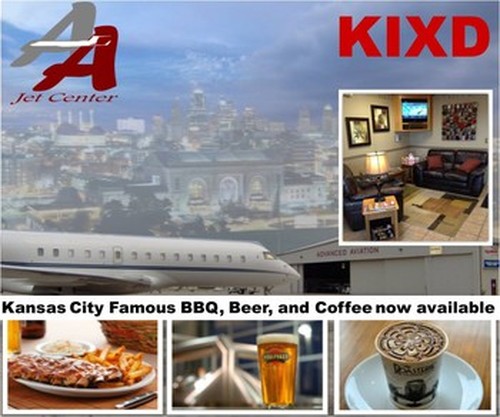 Kansas City's Premier FBO at KIXD

Concierge