Business Overview
Excellence in Aviation Services. Non-stop.
Command Aviation exists to provide the highest quality pilot training, aviation maintenance and services for private, professional and potential pilots.
We are committed to fulfilling your needs with integrity and unsurpassed dedication to safety. Our reputation for professionalism and excellence is your assurance that you've come to the right place.
Services Offered
Maintenance & Repair: with 24 Hour Call out
DOM: Craig P. Scamehorn
360-733-3174 main line
craig@commandaviation.net
Fuel Services: Shell Aviation
Contract Fuel and Discounts for Quantity, Shell card holders & more!
360-671-1600 Fuel line
fuel@commandaviation.net
Flight Academy:
Learn to Fly or Add on Endorsements for Fixed Wing & Rotor
Already a Pilot? Rent one of our highly maintained aircraft.
360-733-3174 main line
DOF: scottf@commandaviation.net - Fixed Wing CFI , Tailwheel
michael@commandaviation.net - Fixed Wing CFI, CFII
jmckinney@commandaviation.net - Rotor Wing CFI
Pilot Supply Store & Guest Services
NW Washington's biggest aviation secret! We carry charts, LightSpeed & David Clark Headsets and accessories, Reference material, Pilot Gear, Maintnenace supplies and more!
Complete Pilot Services including transportation, lodging, catering, activities, ice, maid service and more!
360-671-1600 Fuel Line & Pilot Supply Store
brenda@commandaviation.net
Aircraft & PIlot Business:
Aircraft ferrying, Brokerage, Partnerships, Leasebacks, Pre-buys, and more!
360-733-3174 main line
scottf@commandaviation.net


Photos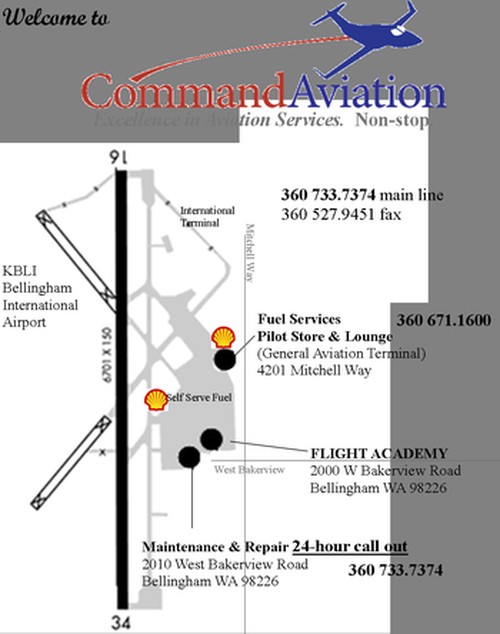 Welcome to Command Aviation, Inc at KBLI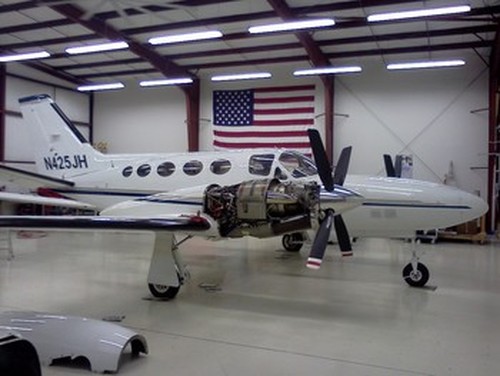 Maintenance Hanger 1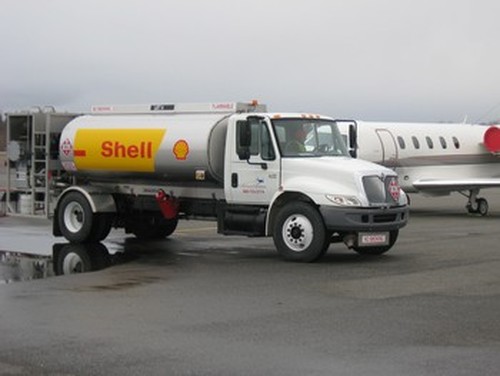 Full Service FBO center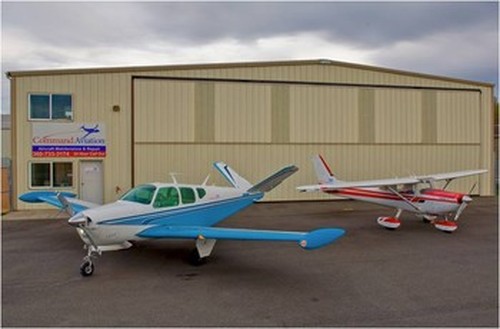 Flight Training Center