Business Overview
Northern Air Inc. traces its origins back to the incorporation of Northern Air Services in 1942. It was purchased in 1987 by the AMR Corporation and renamed AMR Combs/AMR Executive Charter. On January 1, 1997, the FBO was purchased from the AMR Corporation by a group led by Mr. Charles R. [Chuck] Cox and renamed Northern Air to recall the original company and its long history of service to the business and general aviation community in West Michigan.
Chuck Cox, known for his dedication to building organizations focused on delivering outstanding customer service, has grown the aviation company to one of the largest FBOs in West Michigan. Chuck serves as a member of the Board of Directors for National Air Transportation Association, participates as an Advisory Council Member for Conoco Phillips and is a member of the World Presidents' Organization. Northern Air is an active participant in a consortium of privately owned FBO's for the purpose of sharing best industry practices.
As the primary FBO at the Gerald R. Ford International Airport, Northern Air has more than 40 acres, 58,000 square feet of heated aircraft hangar, 37 T-hangars and over 30,000 square feet of office space under lease. Northern Air is also responsible for fueling and on-call maintenance for all major airlines that service the Gerald R. Ford International airport.
Services Offered
Onsite Aircraft Maintenance
FAA approved repair station
Factory trained and certified technicians on staff
On-site staff available for interior and exterior aircraft detailing services and spot cleaning
Facilities, Security and Quality
Maintain 115,000 gallon stock of quality dedicated jet fuel
- Monthly laboratory fuel testing
- Two full-time certified quality fuel technicians
- Monthly airline fuel quality audits
• On-site De-ice and Anti-ice capabilities
- Nearly 16,000 gallons of on-site fluid storage
- Type I de-ice and Type IV anti-ice capabilities
Over 44 acres of secured and monitored ramp space
Spacious Crew lounge and facilities
Why Northern Air, Inc.
On-site car rental, limousine/taxi service, and gourmet catering
Concierge and hotel reservation services available
Complimentary long-term parking and ramp-side service available
Over 58,000 square feet of heated hangar space available
Extended hours of service are 6 a.m. to 11 p.m., 7 days a week, 365 days a year
Door height of 25 feet to accommodate large aircraft up to the size of a Falcon 2000
State of the art access control system and security monitoring system
All ramp and customer service personnel certified and recurrent with the NATA Safety 1st program
Additional $50 million insurance coverage as a Phillips Performance Center
$20 million in product liability and hangar-keepers insurance coverage
At least two qualified people involved in all aircraft ground movements
Photos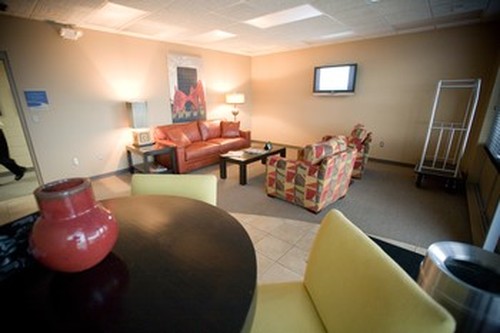 Front Lobby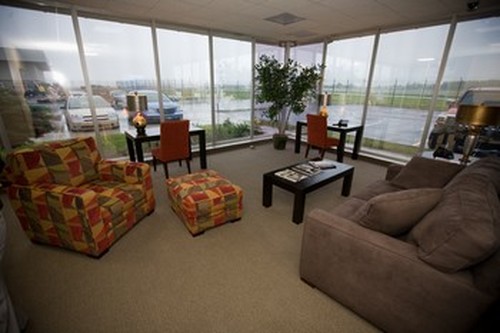 Crew Lounge 1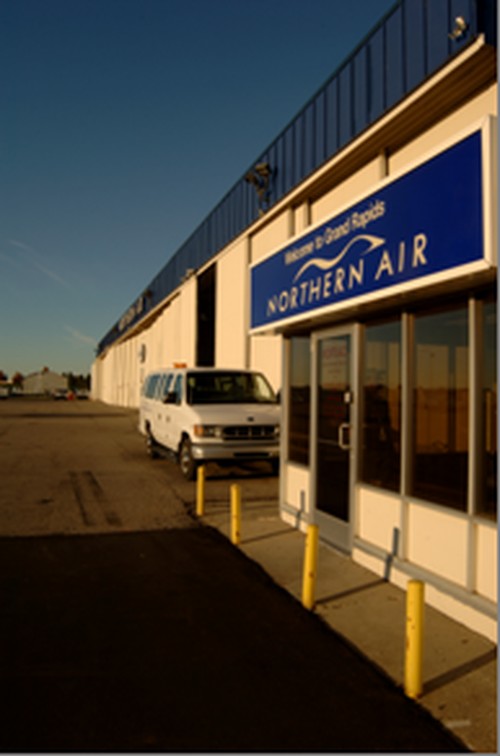 Ramp side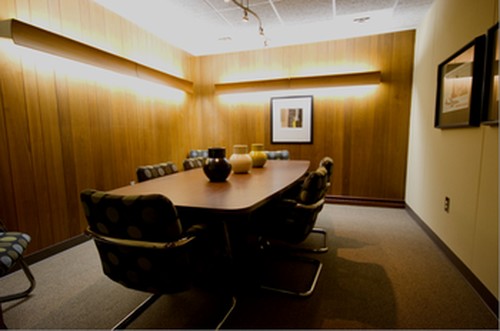 Conference Room
Top-notch service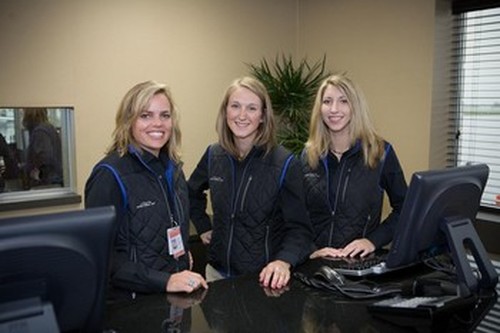 Fantastic Customer Service!