Business Overview
Welcome to USAirports located at the Greater Rochester International Airport (ROC), New York. Our 24-Hour, 7 days a week full-service fixed based operation is conveniently located for all your business and/or leisure travel needs. We have been serving aircraft owners, charter operators, cargo operations, corporate flight departments, flight schools and governmental agencies since 1986. Whenever you fly to Rochester, we invite you to visit us and enjoy our wonderful facility and outstanding services. You'll find our FBO staffed with dedicated and passionate teammates eager to assist you.
Services Offered
Full Service FBO
Open 24 hours, 365 days
Friendly Customer Service
NATA Safety 1st Qualified Line Service and CSR's
Jet-A, Jet-A with Prist and 100LL Aviation fuel
US Government Contract Fuel Supplier
A4A Certified Fuel Handling
World Fuel Colt Contract Fuel
Phillps 66 Fuel Provider
Airline Qualified De-Ice and Anti-Ice Services
Aircraft Parking (Ramp or Tie-down)
Temperature Controlled Secure Hangars
Nightly and Monthly T-Hangar Rentals
Aircraft Charter Passenger Handling
Certified Part 145 Repair Station
Oxygen and Nitrogen Service
Ground Support Equipment Repair
On Site U.S. Customs
International Trash Services (Regulated Garbage)
Narrow and Wide Body Air Cargo Handling
Warehouse/ Build and Break Frieght
Pilots Lounge with WSI Weather
Snooze Room
Recreation Room
WiFi Access and Public Telephone
Restrooms and Showers
Laundry Facility
Passenger Lobby with Complimentary Kuerig Coffee Service
Concierge Services
Local Catering
Complimentary Coffee, Ice and Newspapers
Hertz Rental Cars with Crew Rates
Courtesy Cars (Free for pilots to use in the local area)
Valet Services
Planeside Valet
Local Hotel Contracted Rates
Conference Rooms with Large Monitor
Photos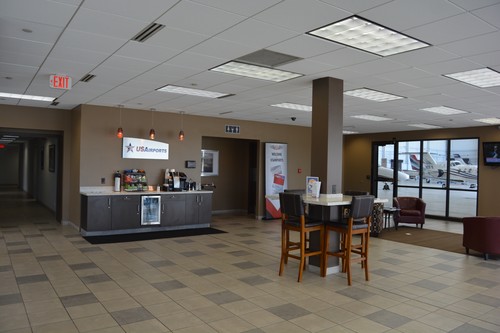 Updated Lobby with complimentary refreshments
Pool table and dart board located in the Recreation Room as well as complimentary popcorn.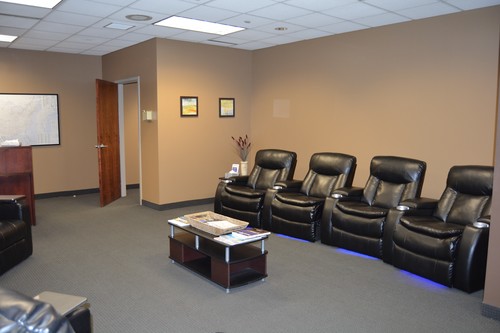 Pilots lounge with weather planning station and snooze room.