Business Overview
Consistently Voted a Top U.S. FBO!
You'll find friendly smiles and a red carpet welcome when you taxi into Banyan. We are here to assist you 24 hours a day, 7 days a week.
Whether your trip is for business or pleasure, our Fort Lauderdale location is perfectly positioned midway between Miami and Palm Beach, just five minutes to downtown Fort Lauderdale, sandy beaches, and major shopping centers.
Our location is also a convenient gateway for pilots traveling to and from The Islands of the Bahamas, Cuba, South America and Europe. As a port of entry, United States Customs is open daily.
Upon your arrival, our team will expertly marshal you in, roll out a red carpet, provide fuel, and assist you with overnight hangar storage, hotel, rental cars, limousines and many other services tailored exactly to fit your needs.
During your visit to Banyan, we'd be honored if you ask us for a tour. You will be amazed by all of the aviation services we offer including; maintenance, avionics, aircraft sales, parts, flight training, charter services and so much more.
If you don't have time for a tour, take a few minutes to visit the Banyan Pilot Shop. We've heard our aviation store is a pilot's shopping paradise.
We are looking forward to your visit. Let us know how we may assist you 954.491.3170.


Services Offered
IS-BAH Stage 1 Accreditation
24-Hours Fuel and Ground Support
Aviation Fuel, Jet A and 100LL
AVTRIP Points
Oxygen Service
Aircraft Parking (Ramp/Tiedown)
Hangar Storage (up to a G650)
Global Entry Kiosk at Customs
U.S. Customs Facility 8 am - midnight
Aircraft Detailing
Rental Cars on Site
Courtesy Transportation
Catering
Jet Runway Cafe
Computerized Weather and Flight Planning Room
Business Center and Wireless Internet Access
Pilot Lounges, Snooze Rooms, Showers
Port of arrival/departure for Cuba
Gateway FBO to the Bahamas
Bahamas Travel Assistance and Documentation Kits
Survival Gear Rental & Sales
Banyan Pilot Shop
Aircraft Sales, Acquisition and Management
Heavy Maintenance and Turbine Engine Service
Avionics Installations, Sales and Service
Aircraft Parts (Shipping Available)
Photos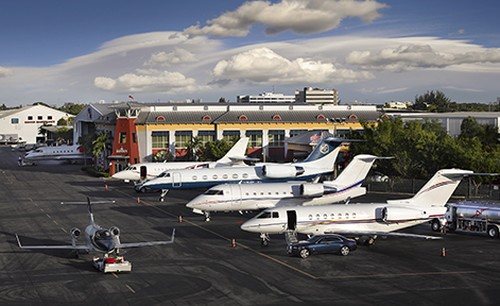 Welcome to Banyan Air Service at Fort Lauderdale Executive Airport (KFXE)
Banyan is turning 40 this year. Thank you for your support!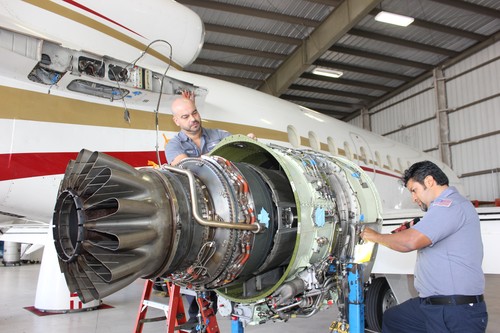 Banyan's maintenance technicians can handle your inspections.
When your avionics needs upgrading, call Banyan Air Service.
Come and shop at the World's Largest Pilot Shop, Banyan Pilot Shop.
Enjoy breakfast or lunch at the popular Jet Runway Cafe.
Sit back and relax in Banyan's comfortable lobby.
Hangar space is available for up to a G650 aircraft.
We are proud to be an Avfuel FBO.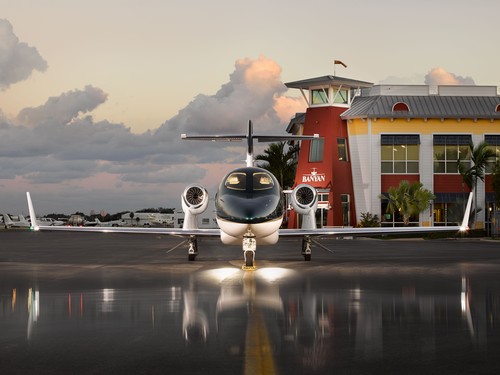 Banyan is the Southeast sales and service center for the HondaJet.