Business Overview
Main Ramp Area:
Able to accomodate approximately 5 King Air size aircraft.
Overflow Ramp Areas:
Able to accomodate multiple aircraft & helicopters.
note: for helicopter operations, prior arrangements preferred.
Hangar Space:
Able to accommodate up to 50 ft wingspan aircraft.
note: there no helicopter platforms available at this time.
note: helicopter hangaring may require ground handling equipment to be provided by customer.
Services Offered
Rental Car Reservations (Hertz, Budget, Enterprise)
Aviation Fuel (JetA /100LL)
GPU
Passenger Lounge (2)
Wireless Internet Acess (Wi-Fi)
Flight Planning PCs
Private Conference Room
Snooze Room
Coffee, Ice, Water
Shower Room
Aircraft Detailing
Aircraft Management
Photos
Available to hangar aircraft wingspan up to 50ft.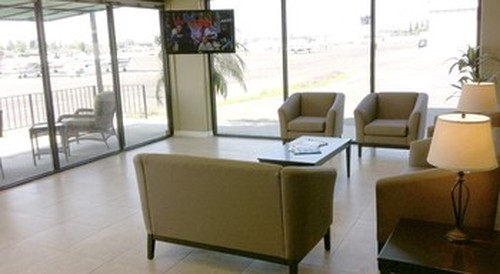 Passenger and Pilot Lounge (runway and ramp visible)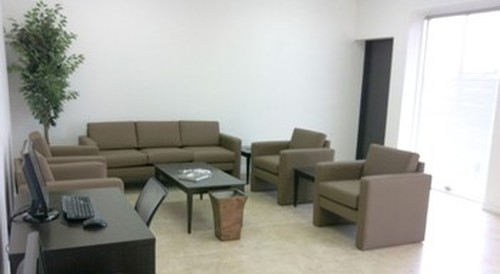 Passenger and Pilot Lounge (Internet Station, Coffee and Tea)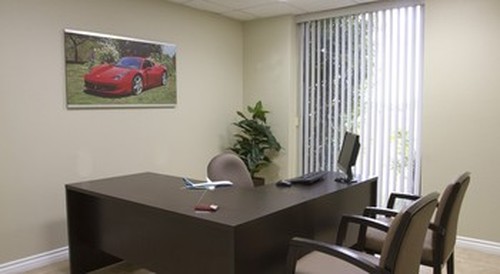 Private Conference/Meeting Room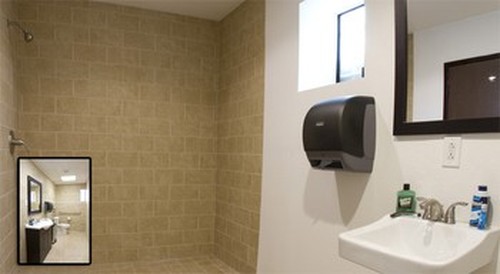 Shower room for pilots available.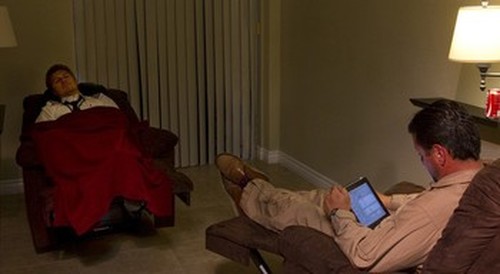 Snooze room for pilots on stand by.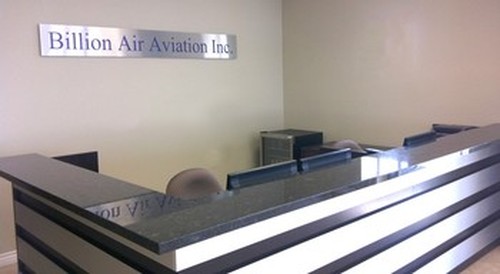 Rental Cars(Enterprise, Hertz, Budget), Taxi, Limousine (Reception/Info Desk)