Business Overview
Already ranked by pilots as a leader in FBO services, the debut of its new, luxury terminal in February 2012 makes it the natural leader in both private air presentation and amenities.
From the elegant, spacious lobby to the state-of-the-art flight planning room to the cozy pilots lounge and sleep rooms to the private aircrew bathrooms and showers to the eat-in, bistro-style kitchen to the hospitality/snack area equipped with new vending machines, ATM, coffee service, popcorn and cookies, Hawthorne Global Aviation Services has created an FBO that makes every customer arrival and departure truly special.
Combine that with over 50,000 sf of hangar space capable of accommodating up to a G-V, a full complement of line/ramp services, professional, certified maintenance support, complete concierge services including high-end ground transportation and hotel options at very affordable rates, the finest aircraft meal-service support in the industry with multiple catering options and a dishwasher in the terminal for dishware/glassware cleaning, affordable rental car options including free Hertz Gold Club membership for all FBO customers and new crew cars, you can easily see why this is an FBO you do not want to miss!

"Designed by pilots for pilots" because we know what you want to see and do while you're with us. At Hawthorne, service is not just part of the equation, it is the formula and the solution. We hope to show you that some time soon.
Services Offered
Hangar Capacity – 50,000 sf of Hangar Space Capable of Accommodating up to a G-V
Full Complement of Line/Ramp Services Including Oxygen/Nitrogen
High-End Ground Transportation at Reasonable Rates
Multiple Rental Car Options and New Crew Cars (GPS Capable)
Free Hertz Gold Club Membership for all Customers
Luxury Hotel Accommodations at Surprisingly Competitive Rates
Upscale Aircraft Meal-Service Support with Multiple Catering Options
Certified, A&P Maintenance Support including All Inspections (IA On-Site)
State-of-the-Art Flight Planning with High-Speed Internet
Eat-In, Bistro-Style Kitchen with Dishwasher
New Vending Machines, ATM, Coffee, Popcorn, Cookies
Private Aircrew Bathrooms with Showers
Multiple Aircrew Sleep Rooms with Cable/DVD
On-Site Part 143 Flight School and Charter Service
FAA-Qualified Full-Motion Flight Simulator (IFR Currency Certified)
Upscale Conference/Hospitality Room
Photos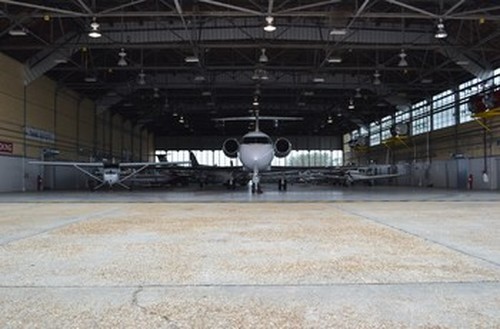 Largest Hangar Capacity on the Field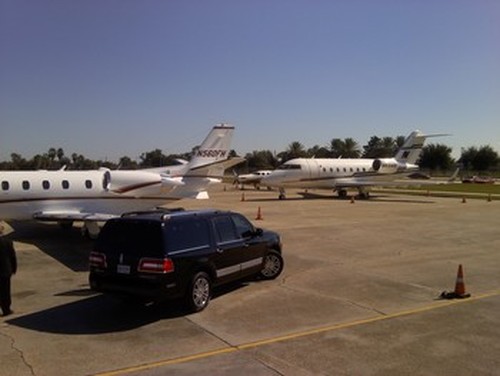 Red Carpet Service From Aircraft to Destination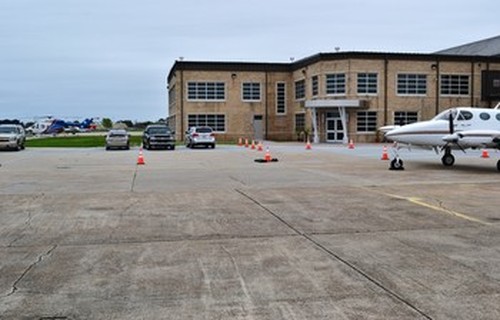 Largest Ramp on the Field With East and West Aprons
8,000 SF FBO Terminal and Offices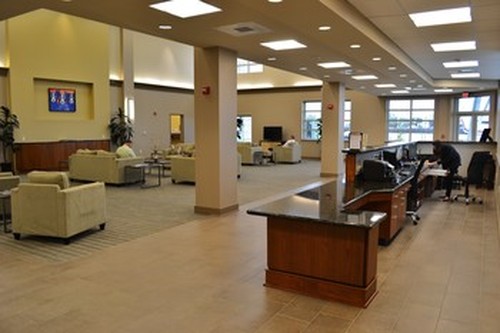 Upscale, Spacious Lobby with Ample Soft Seating
State-of-the-Art Flight Planning with High-Speed Internet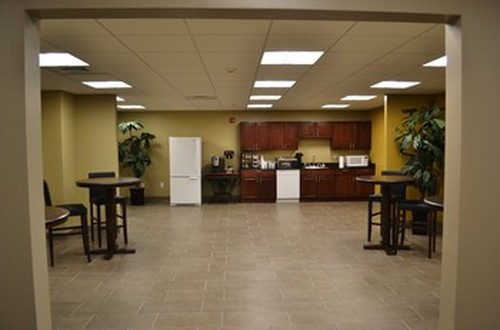 Eat-In, Bistro-Style Kitchen with Dishwasher
Cozy Sleep Rooms with Cable and DVD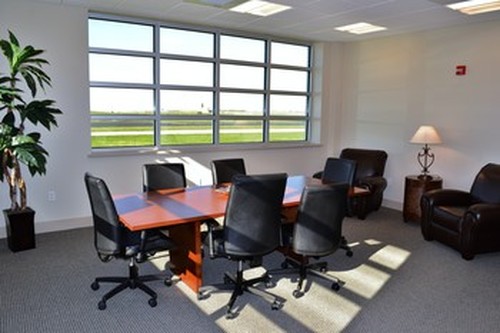 Conference/Hospitality Lounge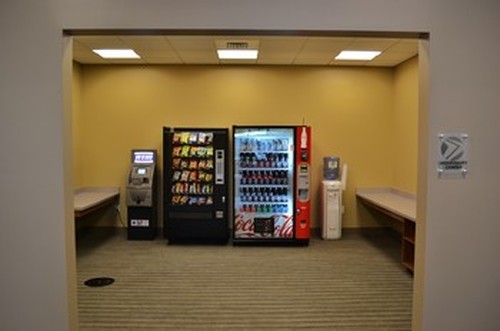 Full-Service Vending Center with Credit Card Swipes and ATM