Business Overview
Aircraft Specialists Inc provides a professionally trained team of service technicians with the knowledge and experience to give you proper care and maintenance of your aircraft. With a determined focus on customer service and safety, ASI will provide you with premium flight support services including fueling, hangar space and ground handling. Proud to be the ONLY CAA provider in the Area! In addition, we have recently performed a remodel of the facility with more coming in late 2018!
With our personalized service you will receive a greater degree of efficiency, reliability and safety. ASI's quality service combined with competitive pricing provide for a valuable choice in aviation.
Preferred FBO for the Kentucky Derby!
Services Offered
Award Winning Service
Full Service FBO
Jet A, Jet A+ and 100 LL
Area's only CAA Preferred FBO
Quick Turns with Fresh Coffee, Ice and Professional Catering
Hangar and Tie Down space
Ground Handling Services
Easy Alternative to KSDF
Concierge Services
Hotel, Transportation and Restaurant options for Guests and Crew
Drive-up Private Ramp Access
Courtesy Vehicle
Special Crew Rate Rental Vehicles
Pilot Lounge, Conference and Flight Planning rooms
Avfuel and Fuel Discount Programs
Avfuel and Avtrip Provider
CAA Preferred FBO
Participant in most third-party Fuel Management Programs
All Major Credit Cards accepted
Quantity Upload Discounts Available
Other Services Available
PrivateFlite Aviaton Charter and Management
FAA Part 145 Certified Repair Station
Propeller Shop
Photos
Passenger Terminal / Lobby
Pilot's Lounge
Jet A, Jet A Plus and 100 LL available
Premium Concierge Services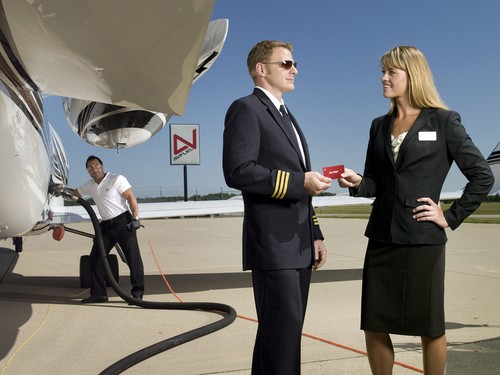 Avfuel and AVTRIP Provider
Hangar and Tie Down Space, Drive- up Private Ramp Access
On-site Maintenance and Propeller Shop
PrivateFlite Aircraft Charter and Management