Business Overview
Impeccable service is always Preferred!
If great fuel prices are what you are looking for, why not get attentive service, reliability, and a professional staff as well from an FBO with a sound reputation?
"Preferred Jet Center is your answer!"
Since its inception, Preferred has been dedicated to the belief that high standards of service can be upheld while offering value to the customer. Every client is provided a level of service that is consistent across the board; a level of service that is efficient, professional, respectful, and always welcoming. We like to think of ourselves as being in the business of making impressions, ones that are worthy of referrals, that have all of our customers returning again and again.
Please accept our invitation to show you why we are the unsurpassed choice for FBO services in Atlanta.
Services Offered
Terminal Services & Amenities:
NEW Professional Aircraft Detailing Services
Business Center with computer & internet workstations
WiFi wireless internet throughout the facility
Conference room with second floor ramp overlook
Satellite television and comfortable pilot lounge
Gourmet coffee served fresh all day
Hertz rental car reservations offering Gold Member "no signature" service
Complementary valet of client vehicles
Weather briefing with WSI Pro
Limousine services on demand
New crew vehicles
Catering and galley service
FREE pass to Gold's Gym while you wait on passengers
NOW OFFERING - Call ahead conceirge service for golf tee times, restaurant reservations, and local attractions
Hangar & Ground Services:
24 Hour ground handling on request
NATA Safety 1st trained line technicians
Forklift service for cargo flights
80,000 sq ft of hangar space with poly-painted floors capable of housing up to a Gulfstream V (50,000 sq ft heated)
Over 11 acres of ramp space
Tugs & Tronair equipment capable of towing up to a Gulfstream 550
NEW Lektro AP8750CX aircraft tug to safely and reliably tow any aircraft up to 80,000 lb capacity
Security card access on all vehicle and pedestrian gates to ramp
(2) Jet-A trucks with a 5,000 gallon fueling capacity
(1) Avgas truck with a 1,000 gallon fueling capacity
Call today for the best fuel pricing...guaranteed!
Leading the way by example.
Photos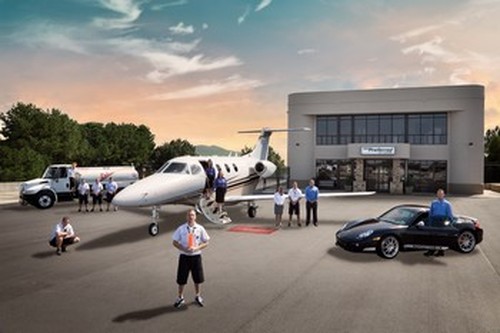 Welcome Home!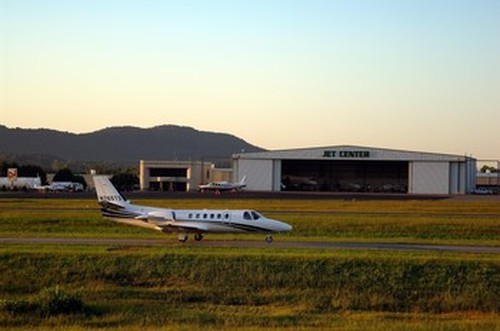 Ramp View
Facility Aerial & New Ramp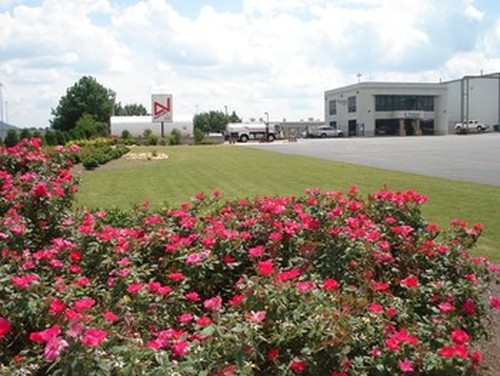 PJC Gardens
Conference Room
Comfortable Lobby
Full Ramp View
Military Aircraft
101st Airborne - UH60 Blackhawks with PJC Apparel